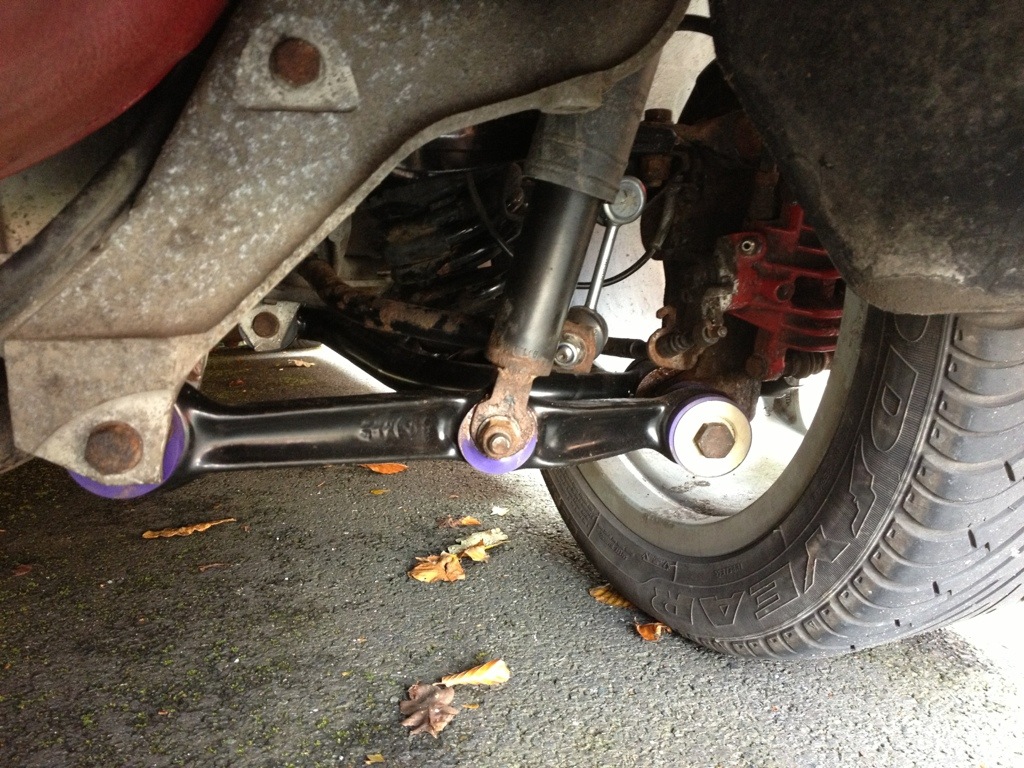 The rear suspension rebuild is now complete and only £60 over budget!
Now that the rear end isn't creaking all the time I can hear that there is a similar noise from the front offside when going over speed bumps etc. While the car was up on the ramps I did have a bit of a look at the front suspension and it does look like the wishbone bushes are a bit perished and the wishbones themselves probably need sand blasting and powder coating like the rear ones although the front is nowhere near as badly corroded as the rear was.
Next job is paintwork though and then I shall return to the front suspension and possibly wheel refurb – the inside of the front wheels are a bit corroded.