My gorgeous black Labrador dog Trooper really hasn't been very well recently but today I am really pleased to say that he is almost back to his old self.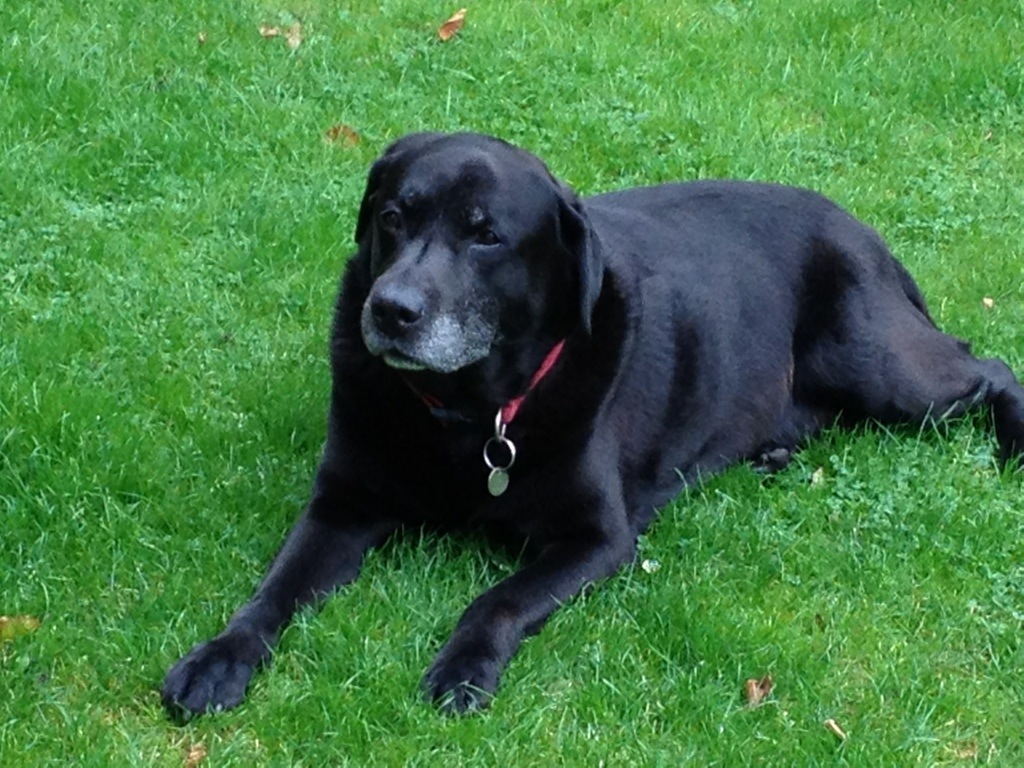 Trooper is nearly 12 and until this year has never really had anything seriously wrong with him but old age has brought some problems with his rear end to the extent that he finds it difficult to walk. Last week he was in real pain after a short walk to Sam's and then around town. So much so that he wouldn't or couldn't sleep so on Thursday we took him to the vets who gave him some opiate type pills and an injection to kill the pain. These really knocked him out and he was in such a panic that he still wouldn't sleep and completely lost his appetite.
I didn't give him a pill last night as he was asleep and he slept properly overnight and this morning his appetite was back and much to Jane's disgust but my pleasure he dug up the lawn in his favourite spot.
Trooper is my best friend. It is good to have him back.